Just so you know, We may earn money or products from the companies mentioned in this post. We have a full affiliate disclosure if you click here.
The holidays are coming, and we all know it can be tough to find the perfect gift for those on your Christmas list. It's not always easy to think of getting our friends, family, and loved ones who already have everything they need. This year I've come up with a few gift ideas for your boss!
Cratejoy Subscription boxes
Cratejoy is a subscription box company that ships boxes to your door filled with goodies. They have boxes for everyone from beauty lovers, to foodies, and even the "mommy" in all of us. I love my Cratejoy box because it is a convenient way to discover new products and brands without having to go through the hassle of going store-to-store looking for something different each time I need something new. You are sure to find gift ideas for your boss on this site.
Koa Coffee
Have a coffee lover in your life?
Ever wanted to travel to Hawaii?
Why not combine the two loves into one… and get some amazing Koa Coffee. They offer blends that are specifically designed to impress and tantalize any coffee lover's taste buds. I love their Peaberry which has been dubbed the "Champagne of Coffee" because it's smooth and sassy. It's delicious!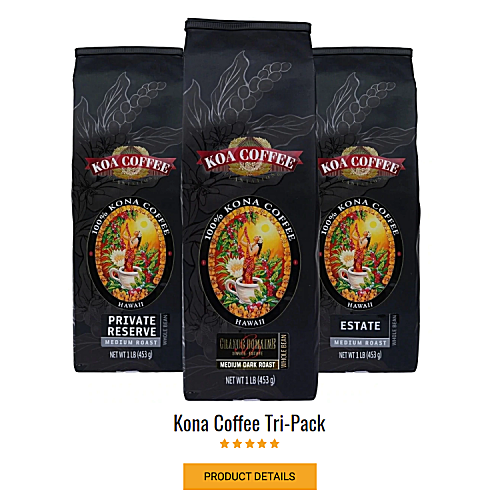 Chef's Vision Knife Set
For those who love to cook and love to eat this is a great gift. The beauty and resourcefulness make it perfect for those hard-to-buy leaders in your life. Check out the magnetic blocks, sharpening tools, cutting mats and so much more!
Erin Condren Lap Desk
In the new reality that has most of us balancing life and work in ways we never expected before, having the ability to work from home is a necessity. This cute and stylish lap desk makes that just a little easier. Use it for storage, as a desk, planner holder, or just to help you stay organized.
While visiting Erin Condren don't forget to check out their other great stationery, stickers, and supplies. There are many great options you can give as a gift on the site.
365factoryoutlet Home Decor
Are you still looking for those perfect gift ideas for your boss? How about some camping or home decor? With a full set of products featuring everything from patio, musical, tools, and furniture you will find a great idea here.
Gift Ideas for Your Boss Conclusion
Let me know what you think about these three fantastic gifts – we're always looking for new ways to improve customer satisfaction and would love feedback on any other items that may be just as good as those listed here.
We hope this article has given you some great ideas for the boss or leader in your life. These gifts are sure to show them how much they mean to you and help make their day a bit more special. If it's been hard finding that perfect gift, we hope our list of suggestions helped! If you are looking for something a little more meaningful consider doing some random acts of kindness in your boss's name.